UC Berkeley School Psychology 49th Annual Conference
Filling Your Toolbox: Practical Strategies For 
Supporting Equity In Schools
Friday, March 11, 2016
8:30 AM – 3:00 PM
International House at UC Berkeley
Berkeley, CA
Space is limited. Offering CEUs through BBS!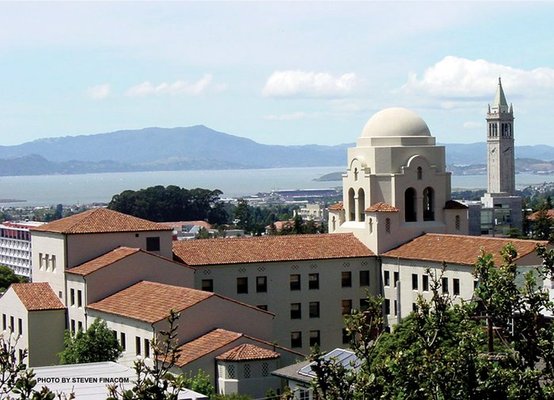 Learn how to make your school a place where…..
Students with Autism and ADHD are supported!

LGBTQ+

 students aren't excluded!
Underserved racial groups have a voice!
Homeless and transient youth aren't left behind!
The community is involved!
Register here.
Speakers: 
Emily Ozer, Ph.D.
Clinical/Community Psychologist and Professor at the University of California, Berkeley 
Dr. Ozer will give an overview of youth-led participatory action research (YPAR) and related participatory methods as approaches for promoting equity, student inquiry, and youth empowerment, considering the general relevance of YPAR for K-12 schooling.  She will present findings from a study conducted in 5 SF Unified high schools that examined the impact of YPAR on youth and school.  She will share out a publicly-available web-based platform, the Youth Research Hub yparhub.berkeley.edu, and engage the audience in considering its potential applications for their school sites and in helping teachers to address new educational standards.
Questions Dr. Ozer will answer:  What is YPAR?  How is it relevant to youth development and K-12 education?  How does YPAR relate to other forms of participatory engagement such as design thinking?  What are resources to support the use of YPAR at scale in your schools and districts?
Sam Dodge and Jeff Kositsky
Same Dodge is the Director of the Mayor's Office of Housing Opportunity, Partnerships and Engagement (HOPE), City and County of San Francisco
Jeff Kositsky is the Executive Director of Hamilton Family Center
Partnering with Public Schools to End Family Homelessness: Sam Dodge and Jeff Kositsky will discuss an innovative partnership between the San Francisco Unified School District and the nonprofit Hamilton Family Center to address homelessness among SFUSD students.  They will present the results of the first year of a pilot project.
They will be addressing the following questions: How can schools work with service providers to address homelessness? What does it take to build a strong partnership with public schools? What policy changes are needed to better facilitate such partnerships?
 Rebecca Branstetter, Ph.D. 
Educational and School Psychologist, Grow Assessment and Counseling Services
Dr. Rebecca Branstetter assesses and counsels children and adolescents with learning and emotional challenges in the public schools and in private practice. She earned her doctorate in Education at the University of California at Berkeley, with specialization in cognition and development and school psychology. She conducted postdoctoral training at the Autism Clinic at the University of California, San Francisco. Dr. Branstetter will share practical tips for school psychologists on the day-to-day ways to implement best practices with inclusion.
Dr. Branstetter will provide practical tips for supporting students with ADHD and Autism.  She will also answer questions from participants about challenging inclusion situations.
Kad Smith
CompassPoint of Oakland, CA
Kad Smith is a Bay-Area native. He is an alum of the University of San Francisco's class of 2013, where he studied Politics and Philosophy. From 2008 to 2014 he worked for the Ecology Center of Berkeley, where he became impassioned around fighting for food justice, environmental justice and sustainable community solutions. He recently transitioned to CompassPoint of Oakland, CA, a nonprofit organization that intensifies the impact of fellow nonprofit leaders, organizations, and networks as they achieve social equity together.
Kad Smith will be speaking on his current work with Berkeley High School after the recent racial injustive that took place there.
 Erica Weiler-Timmins, Ph.D. 
School Psychologist and Director of Psychological Services and Training at the Milton Hershey School in Pennsylvania
Dr. Erica Weiler-Timmins is the Director of Psychological Services and Training at the Milton Hershey School, with 20 years of experience as a psychologist serving at-risk youth. She earned her bachelor's degree in psychology from Loyola College in Maryland and her master's and doctoral degrees in school psychology from Temple University. She is a liscensed psychologist in the State of Pennsylvania and is a Board Certified School Psychologist. Dr. Erical Weiler-Timmins has been publishing nationally regarding the provision of safe schools for lesbian, gay, bisexual, transgender, and questioning (LGBTQ) youth. She currently serves as the Vice President of the Board of Directors at Pennsylvania Family Support Alliance.
Dr. Weiler-Timmins will be presenting on supports for lesbian, gay, bisexual, transgender, and questioning (LGBTQ) youth.
 Panel:


Sheryl Evans Davis
Vice Chair, City and County of San Francisco Human Rights Commission 
Sheryl Evans Davis began her career as an educator, working in private schools and volunteering in community centers in the Western Addition. Early on in her career, Ms. Davis became well acquainted with the disparity between the two of resources, experiences, expectations, and opportunities. This awareness prompted Ms. Davis to develop out-of-school time programs for Western Addition youth that linked them with private schools to offer support with homework, enrichment classes, as well as access to quality programs. Ms. Davis has served as a legislative aide for the District Supervisor focusing on public housing issues, building collaboration amongst service providers, public safety, economic and workforce development, and youth issues. Ms. Davis is the founding director of the Mo' MAGIC collaborative, which launched in 2006 with the purpose of convening various stakeholders to address community issues. Currently, Ms. Davis continues her work with Mo' MAGIC and coordinates programming for the Ella Hill Hutch Community Center through Collective Impact.
Na'ilah Suad Nasir, Ph.D. 
Vice Chancellor for Equity and Inclusion and Professor of Education and African American Studies at University of California, Berkeley
Dr. Na'ilah Suad Nasir is the H. Michael and Jeanne Williams Chair of African American Studies and holds the Birgeneau Chair in Educational Disparities in the Graduate School of Education at the University of California, Berkeley. Her program of research focuses on issues of race, culture, and schooling. She is the author of Racialized Identities: Race and achievement for African-American youth, published by Stanford University Press in 2011. She has also published over 30 articles in scholarly journals. She received a teaching award from the African American Student Development Office in 2011, and she strives to integrate her scholarly work with her commitment to community and engaged scholarship.
Allyson Tintiangco-Cubales, Ph.D.
Professor of Asian American Studies, San Francisco State University
Dr. Allyson Tintiangco-Cubales received her Ph.D. in Education from the University of California at Los Angeles.  She now teaches courses in Asian American Culture, Asian American Community Changes and Development, and Asian American Educational Experience and Pedagogy at San Francisco State University.  She received the Association of Asian American Studies Engaged Scholar Award in 2015.
Feel free to print and distribute flyer:  Conference Flyer 2016